Buying is easy as ABC MOTORS
Pre-Owned Vehicles & New Travel Trailers & New Zero-Turn Lawn Mowers
Fair prices with no big lot games, hidden fees or a pressured experience. We understand that your purchase is an important investment decision and we want to offer the most value with every sale. Just remember, "It's Easy as ABC in Buffalo, Missouri."
1

Browse our Inventory

Whether you are looking for a new travel trailer, new zero-turn lawn mower or a low mileage pre-owned vehicle we have a great selection to pick from. Check out our full inventory or sort by category to narrow down selection.

2

Need Financing? No problem. Fill out our simple and easy online credit application to get pre-approved even before you step on the lot to look or test drive a vehicle.

3

Our mission is to make sure your buying experience is the best you have ever had. We want to make sure you are comfortable with every decision and understand that ABC MOTORS is the best value out there.
"May all who Enter as Guests, Leave as Friends."

Whether you are shopping for your next travel trailer or your next vehicle, we appreciate the opportunity and are here for you when you need us. Please check out our full, up-to-date inventory of travel trailers and vehicles. If you need financing, we can help with our Financing Pre-Approval Application. Just fill out our simple and easy credit application and get answers on financing now.
Our mission is to provide you with a genuine and comfortable sales experience. Our knowledgeable staff will answer and assist with any buying decisions. We want to make sure you find the travel trailer or vehicle that meets your needs and fits your budget.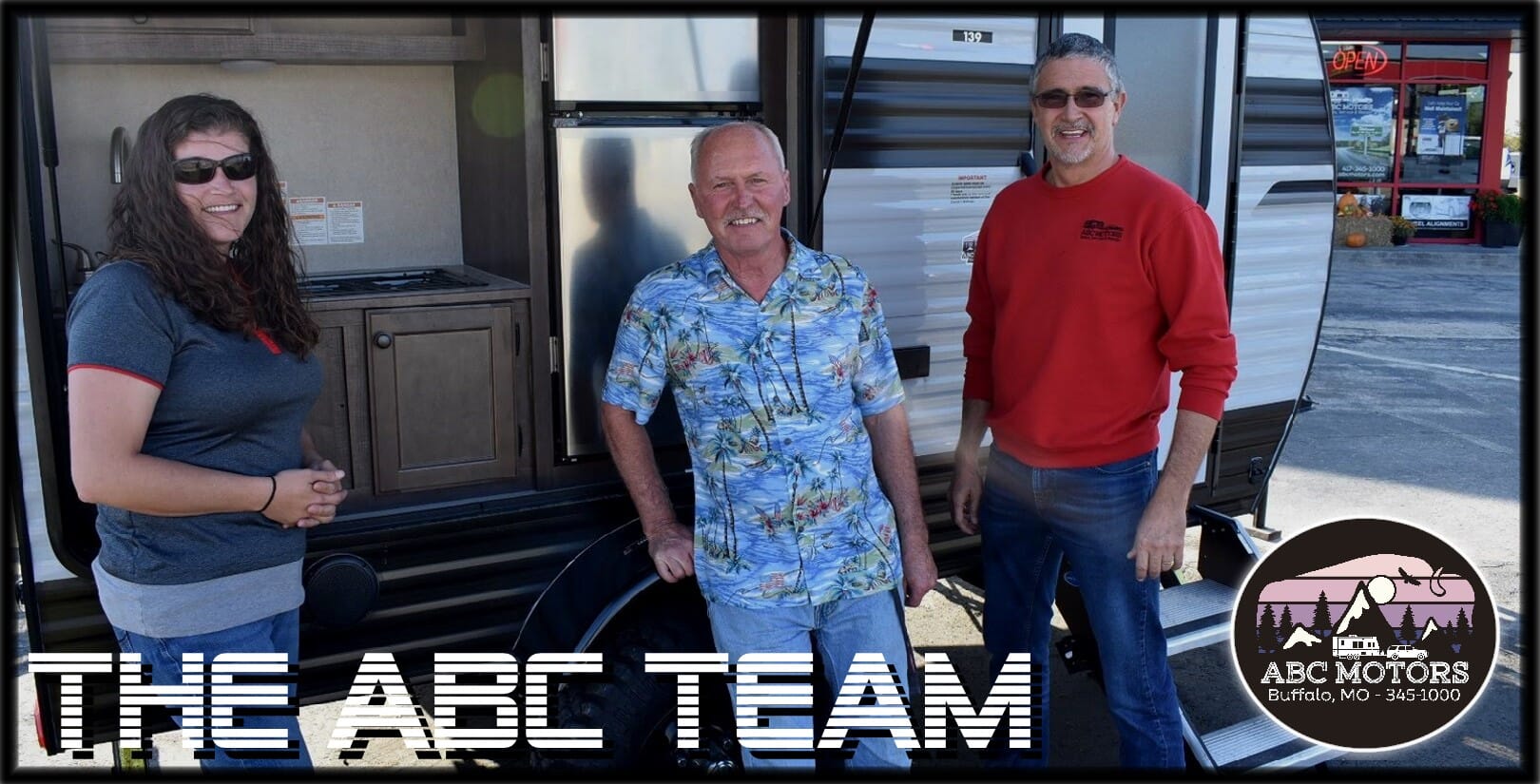 Read Our Reviews
Our goal is always 100% satisfaction. See what some of our previous customers had to say about their car buying experience!